Latest Posts
Subscribe to this blog's feed

Thursday, December 06 2018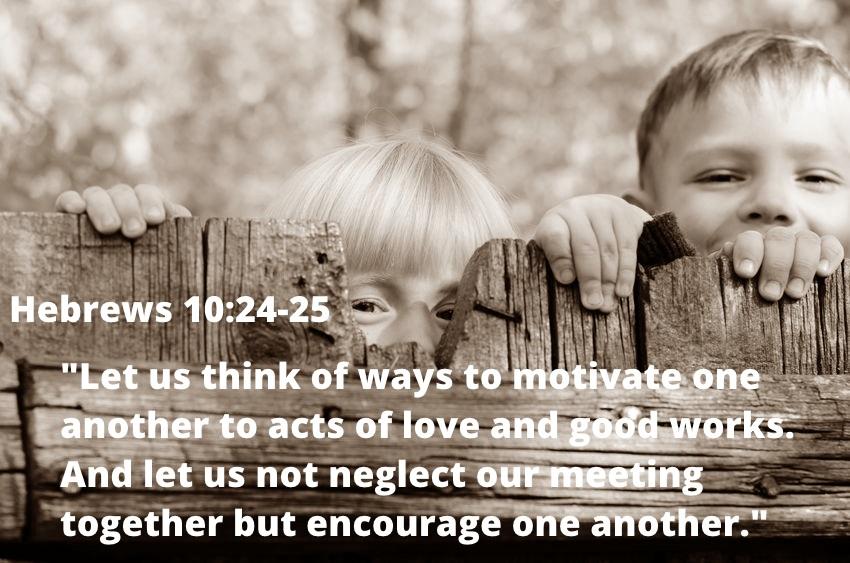 There is much talk these days about fences and walls. Drive through most neighborhoods today and you will see fences. They come in all shapes, sizes, and styles. In every case, a fence is designed to keep something in or keep something out. The truth is that fences help us feel safe.
At my home, I have a fence to separate my front yard from my backyard. If I want to be friendly, I can sit on my front porch. If I want privacy and wish to be alone, I can sit on my back patio. The fence is the separation between the two. It is the barrier between the front, which everyone is allowed to see, and the back, which is where we spend most of our time and actually live.
What if we looked at our lives as a yard, where we kept the place in front of the fence shiny and clean for everyone to see but the back, behind the fence, was the real us that we kept private and hidden from others? Is that what community and fellowship looks like in the life of a believer or are we called to something more?
Jesus prayed in the Garden of Gethsemane, "that all of them may be one, Father, just as you are in me and I am in you." (John 17:21) This is true community, and the true fellowship that God wants us to know and experience. It is crucial for our spiritual growth.
We can pray by ourselves, we can read the Word by ourselves, we can even watch a worship service from the comfort of our couch at home if we want. But the one thing that we see in the early church is that there was power when believers came together and responded to the work of the Holy Spirit! There was a oneness, and a strong sense of community, fellowship and family.
Acts 2:42-43 (NASB)
They were continually devoting themselves to the apostles' teaching and to fellowship, to the breaking of bread and to prayer.Everyone kept feeling a sense of awe;
One of God's plans for our spiritual growth is that we live connected lives with Him and with one another. But we can't experience that kind of community and fellowship if we keep living behind our fences.
We're born building fences and walls that hide, protect, or confine who we really are—to keep us separated from God and one another. But the Good News is that Jesus tore down the veil(the fence) between us and God so that we could experience true community. That is the starting point of knowing true community with one another.
Through Christ, God has made us a family, a community of faith—it is our God-given support system. We gather together on Sundays and during the week for Bible studies. We sing songs, smile, read scripture, break bread all while we stand behind our fences, where it's comfortable and safe. We are very careful what we reveal to people from behind the fence even to the point that we may create a false picture of what we are dealing with in life.
Our problem is that from behind our fences, we can't embrace one another in a family crisis. From behind our fences, we can't see what's happening over in someone else's "yard" when they need help and encouragement. Our fences impede our community. We have to tear down our fences to fully know someone.
If we are going to truly experience community/fellowship, then that means being intentional about loving one another.. And loving each other is impossible to do from behind a fence.
The early church in Acts 2, was intentional about spending time together. Even in their spiritual persecution, they found strength in community and fellowship. We may not be facing persecution, but we do have battles. They are called fear, doubt, discouragement, temptation, rejection, and failure.
God hasn't left us alone. He has given us each other to run the race, and fight the battles.
Hebrews 3:13(NASB)
13 But encourage one another day after day
Hebrews 10:24-24(NIV)
24 And let us consider how we may spur one another on toward love and good deeds,
Community is finding ways to encourage one another – it's spurring one another on to love and good deeds—beyond church service and sermons.
It's seeing beyond the fences that have been built and offering to help out, maybe even babysit the kids!
It's bringing a meal in times of crisis. It's having those "go-to" numbers in your cell phone when you break down. It's knowing who to call when you want to go on a double date or to catch a movie.
It's inviting someone into your home for dinner. It's teaming up when you have a church service project and working alongside friends. It's enjoying one another—and helping each other to enjoy serving Jesus.
That's community! It serves to sharpen us for God's purposes and plans.
Proverbs 27:17 (NIV)
17 As iron sharpens iron, so one person sharpens another.
When we embrace the knowledge that Jesus crashed the fence(the barrier) between us and God, and we stop trying to rebuild it between us and those around us, we experience authentic community like the early church.
If we are truly going to experience spiritual growth and transforming faith, , then we can't live behind a fence. To become more like Christ, to truly love one another, we need to knock down our fences and embrace fellowship and community.